A parking area for motorhomes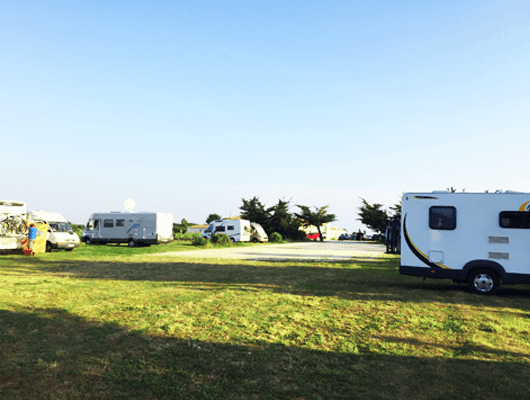 Motorhome friends
Welcome


The Maxime Pinard Group is pleased to provide a stabilised parking area for all motorhomes.
Free parking to enjoy the island of Oleron all year round!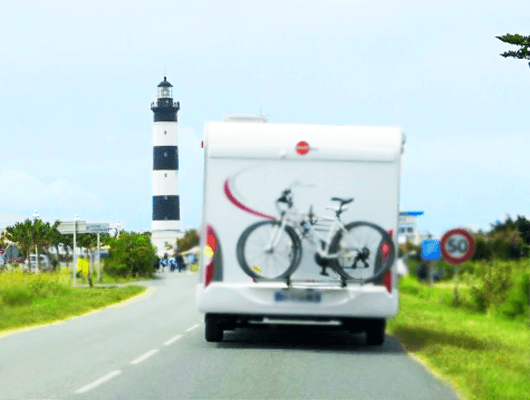 No reservation for the pitch : come when you want and stay 1 or 2 nights !

Rejuvenate in the heart of the island
The area is only 1km from an authentic commune of the island of Oleron: La Brée les Bains.
It is a typical Oleron village, a seaside resort, a regular market, charming little streets and, on the practical side, a communal dumping station 1km away.
To visit, a cycle path 20 metres away gives direct access to the beaches.
Adjacent to the Maxime Pinard vineyard, the area offers an extensive view and calm in all seasons. It is a place where tranquillity rhymes with conviviality and living with discovery.
User-friendliness
France Passion Home

Are you a camper? Choose the nature stage and discover the best of the Oleron region...
The France Passion reception is a natural, gourmet and friendly stopover for free parking in the heart of the island of Oleron. For lovers of authentic products and warm encounters and for itineraries off the beaten track.

Spend safe and quiet nights and meet a family of passionate father and son winemakers.
A free tasting of the production (wine, Pineau, cognac, cocktail....) will be offered as well as a sharing of know-how.